Virtual reality (VR) technology has come a long way in recent years, and it shows no signs of slowing down. From gaming and entertainment to education and training, VR has the potential to revolutionize a wide range of industries. In this article, we will take a look at some of the latest developments in VR technology and what the future may hold for this exciting field.
One of the most exciting recent developments in VR is the introduction of standalone VR headsets. These devices do not require a connection to a separate computer or console, making them more portable and accessible to a wider range of users. The Oculus Quest, for example, offers high-quality VR experiences with six degrees of freedom and hand-tracking, all in a wireless and self-contained design.
Another significant advancement in VR technology is the use of haptic feedback, which allows users to feel a sense of touch and interact with virtual objects in a more realistic way. This is achieved through the use of special gloves or controllers that vibrate or apply pressure to simulate the sensation of touch.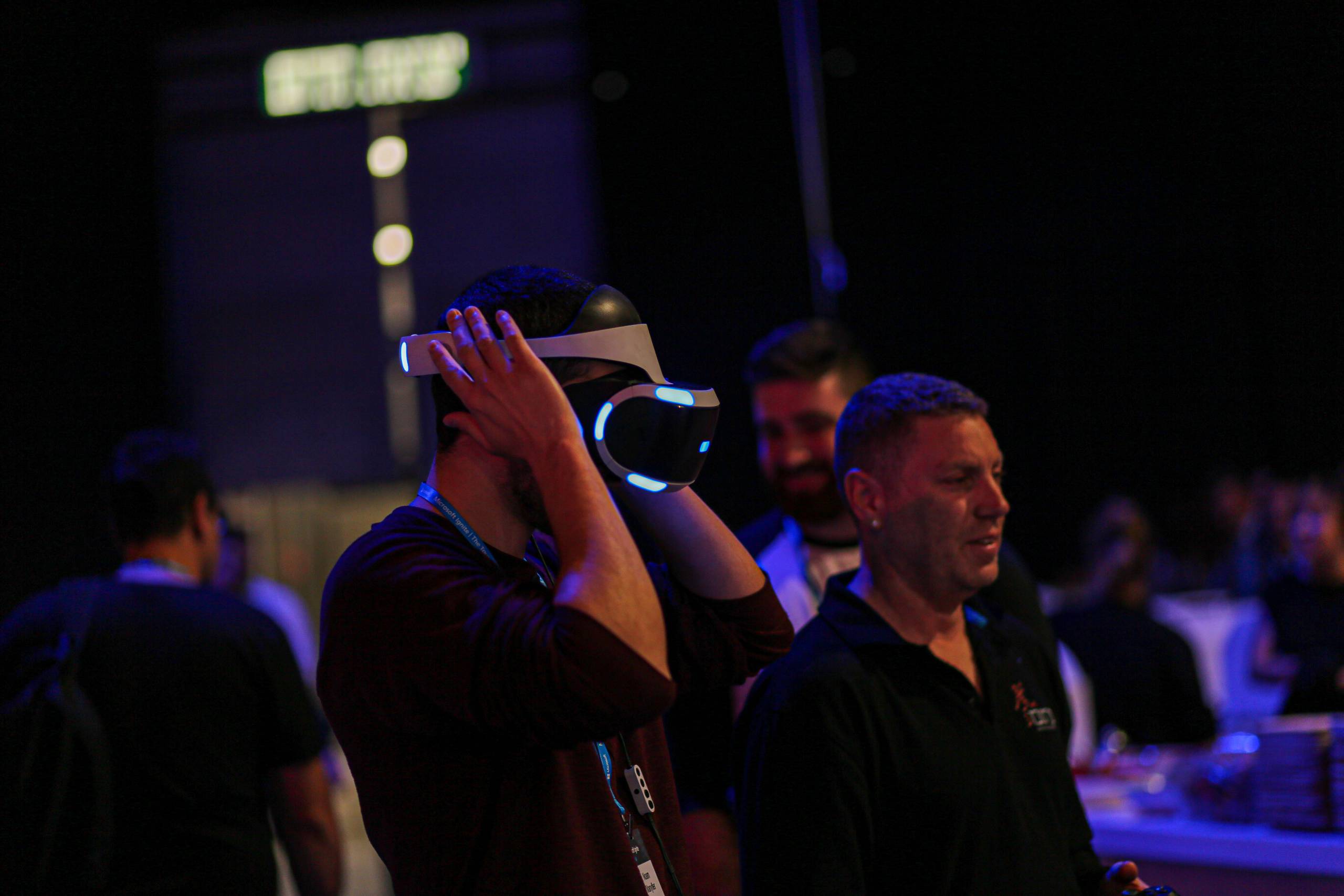 In addition to these hardware advancements, there have been significant improvements in the software and content available for VR. For instance, the development of VR social platforms such as VRChat and Rec Room allows users to interact with each other in virtual environments, creating a more immersive and engaging experience.
Beyond gaming and entertainment, VR is also being used in a variety of other industries such as healthcare, education, and architecture. In healthcare, for example, VR is being used to simulate surgeries and train medical professionals, while in education, it is being used to create interactive and immersive learning experiences.
As the technology continues to evolve and improve, the possibilities for VR are endless. In the future, we can expect to see even more realistic and immersive VR experiences, as well as a greater range of applications for the technology in various industries.
Overall, the future of virtual reality looks bright as the technology continues to develop and improve, opening up new possibilities and opportunities for users and businesses alike. With the ongoing advances in VR hardware, software, and content, this technology has the potential to become an essential tool in many industries.